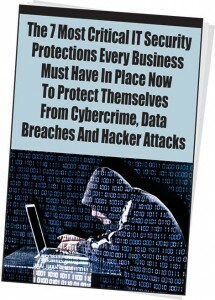 Wait! You're Almost Done!
Schedule your Assessment here.
As a gift, here is our Executive Report – " 7 Urgent Security Protections Every Business Should Have in Place Now"
If your download did not pop up immediately, click here to download a PDF of the report. If you have any problems downloading the report, don't hesitate to call our office at 951-335-4650
Protect Your Business with Our IT Security Solutions Today!